How To Download IGNOU Assignment Front Page?
IGNOU Assignment Front Page – Hello everyone, today I am going to show you how you can easily download IGNOU assignments from the page.
It is very important to attach the front page in your assignment of IGNOU. Because in your study center, they will not approve your assignment if you have not attached the front page of IGNOU.
IGNOU assignment front page is nothing but a front-page where the official IGNOU logo appears with your basic details like enrollment number, program code, etc. You can make this Frontpage yourself also.
But, if you want to download the front page, I am here, you can download the IGNOU Assignment Front page below.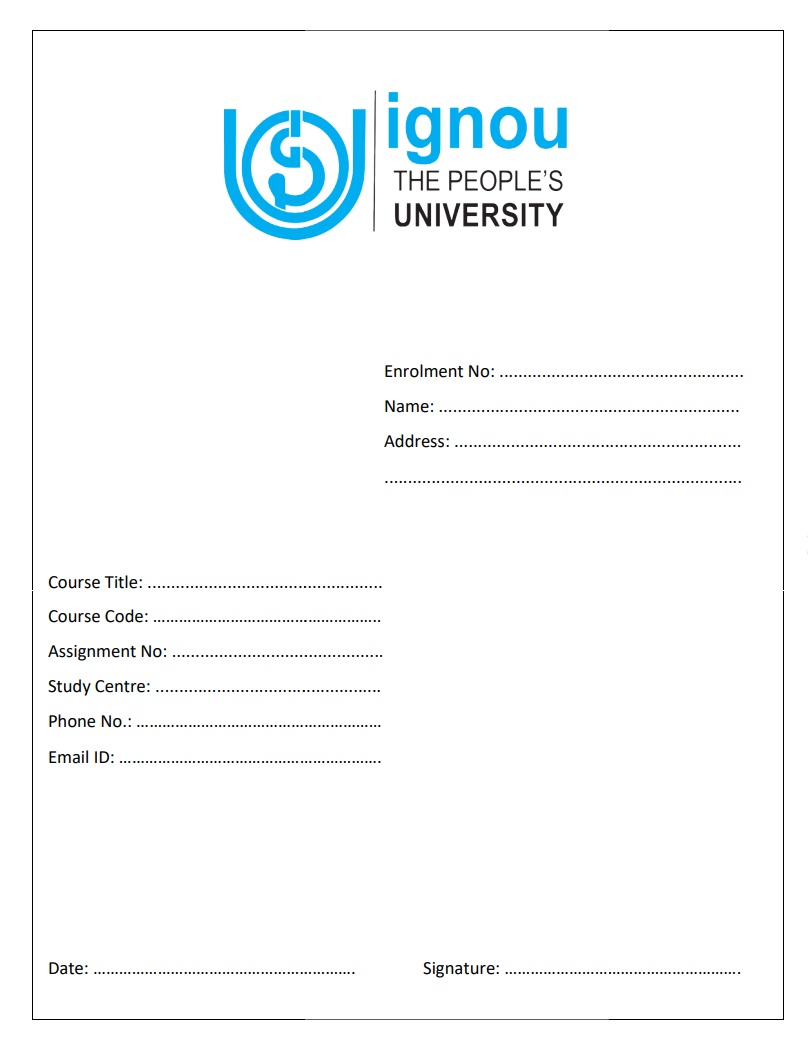 Download IGNOU Assignment Front Page PDF: Click Here
What is IGNOU?
IGNOU is an open university. So you can continue your education without going to college.
Some benefits:
1. Courses are available at a negligible fee.
2. Syllabus is good.
3. Anyone can admission, no entrance exam is required except for MBA.
4. You can sit for any government jobs exam with an IGNOU degree
According to Wikipedia Indira Gandhi National Open University known as IGNOU, is a Central Open Learning University located at Maidan Garhi, New Delhi, India. Named after former Prime Minister of India Indira Gandhi, the university was established in 1985 with a budget of ₹20 million, after the Parliament of India passed the Indira Gandhi National Open University Act, 1985 (IGNOU Act 1985). IGNOU is run by the central government of India, and with a total active enrollment of over 4 million students, claims to be the largest university in the world.